The 2021 Subaru Love Promise Customer and Community Commitment Award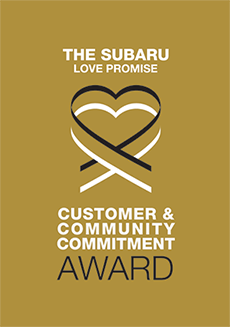 We've been nationally recognized for our dedication to our customers, our community, and the Subaru Love Promise.
We're honored to receive the 2021 Subaru Love Promise Customer and Community Commitment Award. This award nationally recognizes elite Subaru retailers who provide an exceptional customer experience at every interaction with Subaru. These retailers have also demonstrated an outstanding commitment to supporting passions and causes in their local communities in important areas such as the environment, community, health, education, and pets.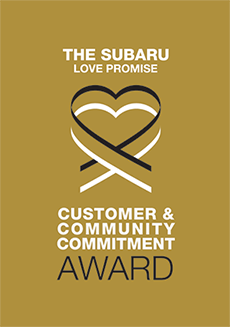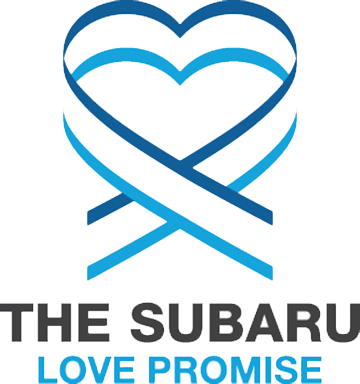 What is the Subaru Love Promise?
Subaru and our retailers believe in making the world a better place and the Subaru Love Promise is our vision of respecting all people. This is our commitment to show love and respect to our customers and to work to make a positive impact in the world.
How is North Park Subaru dedicated locally to the Love Promise?
Our Love Promise can be seen in various partnerships with local charities and non-profits. We're grateful for the opportunity, not only to be a part of our community, but to serve it as well.
Animal Defense League of Texas
Love Promise Stories from North Park Subaru
Subaru and North Park Subaru believe in making a positive impact on the communities in which we live and work. We uphold that belief through our Love Promise Community Commitment. Every month, we select inspiring stories from customers and partners from around our area who strive to support our collective commitment and feature them here
Sometimes You Don't Know Who Needed Who More - Julie H
Maria and Terry Bess, a retired couple, knew they wanted a small dog that would fit easily into their lifestyle. On October 2, 2021, they decided to visit the Animal Defense League. Thanks to Subaru Loves Pets, all adoption fees were waived for the weekend. They fell in love with an 8 year-old chihuahua mix who had been picked up by the municipal shelter as a stray, adopted, and then returned. She had numerous medical problems that were resolved by the ADL medical team. This ten pound pup had experienced a lot of transition. When Maria and Terry met Daisy, they knew she was the one for them. Now, she lives in their home, receives endless attention, and has three different beds to choose from because everyone should have a bed in every room they spend time in! She will also enjoy RV vacations and spend the rest of her life knowing what it means to be loved. Maria said, "we adore her so much. Sometimes you just don't know who needed who more."
---
Share the Warmth - GAIL R
North Park Subaru donated 200 Blankets and socks to The Roy Maas Youth Alternatives. They have their doors open 24/7 to all who need a home. We are happy to share the love that they have for these young individuals who need a warm place to stay. Roy Maas is vital in our community. They help the helpless and Subaru is proud to be a part of this mission to keep all of our youth warm and out of harms way. Together we Share the Love!
---
FEST OF TAILS - JEANNETTE G
The Fest of Tails is a kite festival and dog fair that takes place every year in one of San Antonio's largest city parks. The day is filled with live music, performances, crafts, a pooch parade, canine costume contest, and kites that fill the sky. It is a family-friendly event that brings awareness to the importance of San Antonio's parks as well to encourage pet adoption and responsible pet ownership. The North Park Subaru donated $2,500 to support this event as a sponsor. North Park Subaru looks forward to this event every year!
---
Roy Maas Youth Alternatives - JEANNETTE G
Roy Maas Youth Alternatives (RMYA) provides therapeutic support and shelter for children in Texas foster care to heal from the trauma of severe abuse and violence, through no fault of their own. Nearly 150 children and youth, ages 5-24 are healing in our care each day through emergency services, drop-in care, long-term residential and transitional living programs. RMYA has helped more than 84,000 youth and families since 1976. RMYA is a 501(c)(3) non-profit agency. North Park Subaru is so happy to be a part of the Roy Maas Community. Subaru loves to care!
---
Pooch Parade! - JEANNETTE G
Therapy Animals of San Antonio is an all-volunteer 501(c)(3) non-profit organization that serves over 100 facilities in San Antonio and surrounding counties including hospitals, schools, senior living centers, hospices, Krier Juvenile Justice Center, The Children's Bereavement Center plus many more. North Park Subaru's generous support of our programs helps ensure that we can continue our mission of "Bringing People and Animals Together for Healing". North Park Subaru held a Pooch Parade to help raise money for the Therapy Animals of San Antonio. This was a Fiesta themed event in tradition with our San Antonio festivities. The top 10 dogs were chosen to come by and show off their creativity with costumes. Each dog was given a goodie bag with Subaru Swag. What an exciting Fiesta with our pooch friends! Together we can help bring healing and peace to our community through Animal Therapy!
---
Subaru Chicken Nugget - JEANNETTE G
Chicken Nugget is a two-pound chihuahua mix born with significant abnormalities in her hind legs. She bounces with delight for attention despite her compromised physical state. She recently required an emergency inguinal hernia repair. With the support of North Park Subaru, the Animal Defense League of Texas was able to perform this delicate procedure. In 2020, ADL saved over 6,600 lives and conducted over 6,000 surgeries. This includes complicated cases like our tiny Chicken Nugget – who was the smallest patient the ADL vet team had ever done a hernia repair on. Without the support of North Park Subaru, these pets would not get the gift of life or the chance to have a permanent, loving home. We wag our tails with gratitude for our incredible friends at North Park Subaru who support and advance our mission on a daily basis. - JULIE On our recent visit to The Animal Defense League one of our employees fell in love with a kitten. She knew it would be her first family pet. A few days later she picked him up and surprised her three boys with him. He is now named, "Flash". This tour of the facilities definitely gave our team a greater appreciation for all the amazing things that the Animal Defense League is doing for our community. North Park Subaru is grateful to be a part of this awesome Rescue Mission!
---
Yasary Beat Cancer! - yasary G
In September of 2018 Yasary went for a regular doctor checkup when she was 8 years old. They poked her finger for routine blood work and noticed it wouldn't stop bleeding. That same day she had to go to the hospital, and was diagnosed with leukemia. She ended up spending a month at the San Antonio Children's Hospital for her treatment, and when she was released to go home, her mother had to learn how to take care of her daughter with her new special needs. Both she and her husband had to quit their jobs to take care of Yasary full time. They applied to LLS and SSI for financial assistance, and while SSI took over a year to send financial relief; LLS helped them within 2 weeks. In 2019 Yasary was still getting treatment 2 times a month. 2020 started as a good year but then COVID happened. Yasary had to be pulled out of school and do online learning because she was immuno-compromised. Once again her dad had to quit his job, this time to prevent from getting COVID and not giving it to the family, especially Yasary. LLS had COVID-19 Financial Aid that helped the family get by in their time of need. In January 2021 she was declared in remission and on June 29th she was able to get her chemo port removed. Yasary says, "I didn't like chemotherapy and it hurt a lot, but I was very hopeful and happy I was still alive. I'm glad that I don't have cancer and get to begin a better life. I'm very happy I get to go back to school in person, no more virtual! I kicked cancers butt for 3 years! Thank you LLS for all you do for my family and others. Thank you to everyone for your fundraising efforts, you really make a very big difference to people in need." North Park Subaru's partnership with The Leukemia & Lymphoma Society and Light The Night is crucial to LLS. When LLS receives funds, they invest it in life saving research for new treatments, assist patients and families with support, and advocate to enact policies that will address the serious burdens of cancer on patients and their family. North Park Subaru held a Parade to celebrate Yasary and her family. She loved it! So grateful that North Park Subaru can be a part of Yasary's Success!
---
Serving More than a Meal in a Pandemic - Forrest M
During a food delivery this summer, a client named Jim shared that MOW volunteers and staff were the only people he would see during the lockdown. Jim asked his family to stop visiting him "for the time being." Because he's in his 90s, he knows he is at higher risk. Amanda, a member of the Meals on Wheels San Antonio staff, reflected on his comment by saying, "we cannot assume that the seniors we serve are getting help from their children, friends, or relatives. They are counting on Meals on Wheels now more than ever." The COVID-19 Pandemic created unique challenges for businesses, nonprofits, and individuals across the globe. Through these challenges, the Subaru vehicle donated to Meals on Wheels San Antonio (MOWSA) continues to provide critical support for seniors in the community. MOWSA has expanded services throughout the pandemic to meet the growing need in San Antonio. Since March, the agency has welcomed 1,722 new clients into the meal delivery program while also increasing the amount of meals in each delivery from five meals per week to seven. To better serve this growing client base while protecting the health of seniors and volunteers, MOWSA successfully consolidated delivery routes and moved to a central distribution point for delivery drivers. The Subaru vehicle was critical during this consolidation in Q4 of this grant cycle. With many volunteers staying home, the branded Subaru transitioned from event appearances to directly supporting daily meal delivery. Utilizing the Subaru to deliver meals allows the vehicle to travel different areas of the city every day with longer delivery routes due to the consolidation efforts. This allows for maximum visibility in the community. The importance of community visibility and word of mouth recommendations are more important than ever. In spite of the growth in 2020, MOWSA has seen doctor and caregiver referrals decrease dramatically during the pandemic. With restrictions in place, many homebound seniors are not receiving regular medical care or visits from social services. These partners are critical for identifying individuals who need the services of Meals on Wheels. Thanks to the co-branded Subaru, MOWSA has a consistent, tangible presence in neighborhoods throughout the service area which has increased the number of community referrals from the friends, neighbors, and family members of potential clients.
---
Senior Subaru Pet Star Find His Furever Home - Michelle T
North Park Subaru graciously sponsors a pet from The Animal Defense League of Texas every week and covers their adoption fee. Each week ADL brings these pets to North Park for a little field trip where a photo is taken with one of their amazing staff members and shared on social media. This added exposure and adoption incentive proved to benefit Gramps, a 7-year old Saint Bernard Mix who had been at the shelter for over 2-months after being found as a stray. His new family saw his photo and that same day, came to take him home! We are so grateful for North Park Subaru's support of ADL and help in finding these loving pets their furever homes.
---
Ground Breaking Trail! - Veronica M
Nothing brings people together like the Great Outdoors! January 12th was a great day for local Mountain Bikers when a new trial was opened! The South Texas Off-Road Mountain Bikers came together to throw one heck of a Trail Breaking! With City Council Representatives, Trail Runner Associations, REI, North Park Subaru, countless snack and water stations, and a chance to try the new path, it was a huge celebration. North Park Subaru and REI worked together to provide water, snacks, a space to recycle and some shade for those who were finishing the trail ride. (Some loved it so much, they went twice!)
---