The 2023 Subaru Love Promise Customer and Community Commitment Award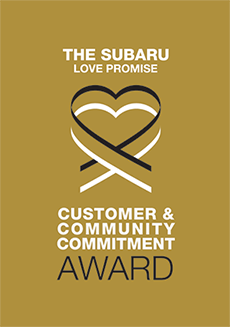 We've been nationally recognized for our dedication to our customers, our community, and the Subaru Love Promise.
We're honored to receive the 2023 Subaru Love Promise Customer and Community Commitment Award. This award nationally recognizes elite Subaru retailers who provide an exceptional customer experience at every interaction with Subaru. These retailers have also demonstrated an outstanding commitment to supporting passions and causes in their local communities in important areas such as the environment, community, health, education, and pets.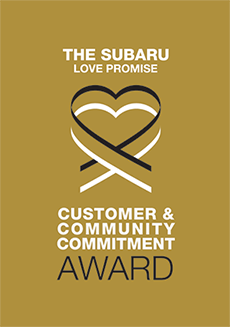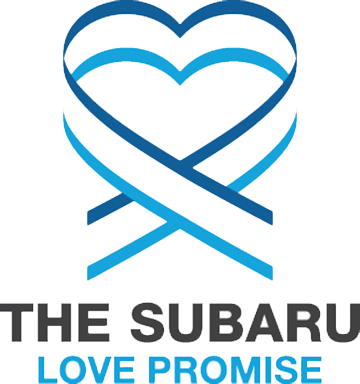 What is the Subaru Love Promise?
Subaru and our retailers believe in making the world a better place and the Subaru Love Promise is our vision of respecting all people. This is our commitment to show love and respect to our customers and to work to make a positive impact in the world.
How is North Park Subaru dedicated locally to the Love Promise?
Our Love Promise can be seen in various partnerships with local charities and non-profits. We're grateful for the opportunity, not only to be a part of our community, but to serve it as well.
Animal Defense League of Texas
Love Promise Stories from North Park Subaru
Subaru and North Park Subaru believe in making a positive impact on the communities in which we live and work. We uphold that belief through our Love Promise Community Commitment. Every month, we select inspiring stories from customers and partners from around our area who strive to support our collective commitment and feature them here
North Park Subaru's Holiday Luncheon - Charles L
North Park Subaru's continuous generosity and willingness to support educators is truly appreciated. Ms. Garza and her team at North Park provided a delicious meal for our faculty and staff at Cotton Academy. Their kind gesture ensured that our staff ended the first semester of the 2022-2023 school year off feeling valued and appreciated for their hard work and dedication in providing students with a high-quality education. The staff at Cotton Academy is truly grateful for North Park Subaru's generosity and continuous willingness to invest in our children and staff.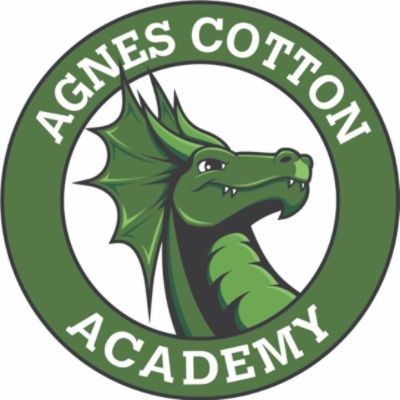 ---
NP Subaru Supports Therapy Animals of San Antonio in Uvalde - Sara M
North Park Subaru has been the top sponsor for Therapy Animals of San Antonio's Fiesta Pooch Parade for many years. Their support has made a tremendous difference to our organization and therefore to the greater San Antonio community we serve though therapy animal visits, educational programs and organizational support. Two years ago, with funding support from North Park Subaru, we developed an animal assisted crisis response program (CARE – Crisis Animal REsponse) with extensively trained, experienced, therapy dog teams capable of responding to crises and disasters across Texas. Our CARE teams responded the day of the school shooting in Uvalde and were invited to work with the community in the Civic Center for several days due to our team's training and experience. We were then asked to have teams in each school open for summer school in Uvalde throughout the summer session and the first 10 days of the fall semester. Fifty plus animal therapy teams made around 200 trips from San Antonio to Uvalde and back to meet this request. We are still supporting the Uvalde community. North Park Subaru made our CARE Program possible by supporting the training and field experiences needed to assure CARE Teams were ready to respond to Texas communities when our presence would make a difference. The attached picture includes the teams supporting the Uvalde community.
---
Thank You North Park Subaru for Bringing Light to the Darkness of Cancer - Christine M
North Park Subaru continues to shine light on cancer patients as the Mission Chariot for Light The Night San Antonio. We are grateful for their support of the LLS Mission and helping the San Antonio Light The Night to raise more than $1.2 million for cancer research and patient support. North Park Subaru is truly helping patients and their families with their commitment to LLS.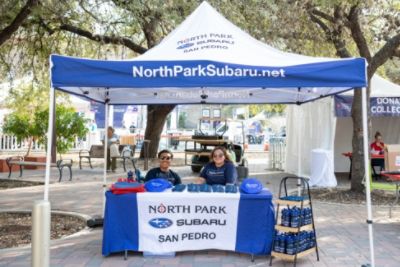 ---
Thank You NP Subaru! - Kathi H
On October 6, 2022, The Animal Defense League of Texas held our 13th annual Fur Ball gala! So, of course, our friends at North Park Subaru came out and celebrated with us! We had two sparkly new Subarus parked right in front as 396 guests entered the party. It was a spectacular night! We raised over $175,000 for the pets of ADL Texas and our lifesaving programs and initiatives. NP Subaru was a generous sponsor for the gala. Our theme Mission: Pawsible became our reality thanks to our incredible community partners at NP Subaru. Thank you, NP Subaru!!!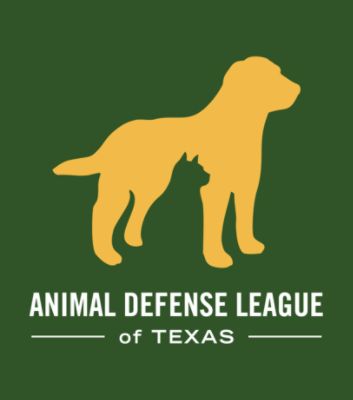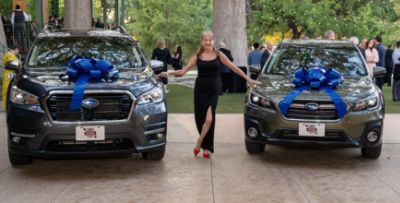 ---
North Park Subaru Gives Playground for RMYA Youth in Emergency Shelter Love and Care - Julie H
There are more than 45,000 children currently in residential care or treatment centers throughout the State of Texas. Bexar County in San Antonio has more youth in crisis than any other county in the state. Jeannette Garza and the team at North Park Subaru supported RMYA (Roy Maas Youth Alternatives) and the abandoned, neglected, and abused children we serve on National Clean Up Day by making our playground a safer and more beautiful place. Picnic tables were refreshed with vibrant paint colors, the outdoor space was cleaned, and cheerful flowers were lovingly planted with little scarecrows in outdoor planters. Our children have suffered an enormous amount of loss. North Park Subaru made their play space feel brighter, happier, and safer. RMYA is honored to have this thoughtful support for the children in our care.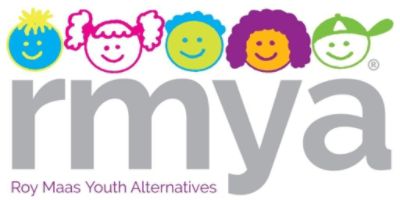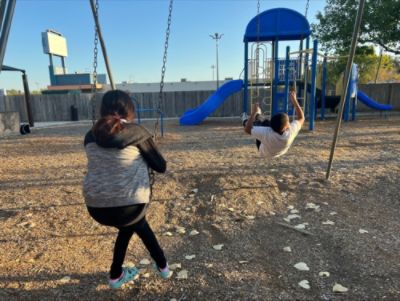 ---
National Clean Up Day at Roy Maas Youth Alternatives - Jeannette G
North Park Subaru Employees volunteered to have a Clean Up Day at the Roy Maas Youth Alternatives Center. We gathered supplies and wanted to create a clean outdoor space for the children. Each of us took the day to put a little TLC to make this place look nice and presentable for our next generation. We are so happy to be a part of this community outreach. RMYA creates brighter futures for children in crisis by promoting individual success and healthy relationships in a safe, healing environment, giving children and families the tools to end the cycle of abuse. North Park Subaru proudly supports the Children of Roy Maas Youth Alternative Center and we look forward to more events like this!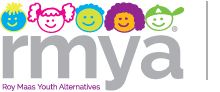 ---
The Adventures of Learning! - JEANNETTE G
Back to school is now in session for Harmony Hills Elementary. Getting back to the new normal is going to be a challenge but with the help of North Park Subaru it is off to a great start! School Supplies were donated to help get the year started. Mission: Helpful students that are Action oriented Working smart and being Kind to all Soaring to success! Vision: Every Child, Every Day, Soaring to Success.

---
Subaru Loves to Care - Jeannette G
We are honored to be partnered with the Leukemia Lymphoma Society. This year we donated blankets and craft kits to the Methodist Children's Hospital. The Leukemia Lymphoma Society mission is: cure leukemia, lymphoma, Hodgkin's disease and myeloma, and improve the quality of life of patients and their families. LLS exists to find cures and ensure access to treatments for blood cancer patients. North Park Subaru is happy to support their mission.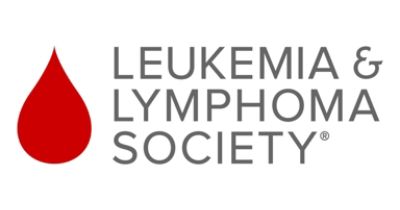 ---
Honored Hero Jarvis - JEANNETTE G
North Park Subaru had the opportunity to Celebrate an Honored Hero from the Leukemia Lymphoma Society. Jarvis is a 7 year old boy who has been battling cancer and is coming to the end of his treatment and he will be on his way to remission. On Saturday, North Park Subaru gathered some employees from every department and we made a car parade for Jarvis. We drove past his house several times to cheer him on. We were able to get a bouquet of balloons for him to release in symbolic of his cancer being gone. He held the Balloons and as he released them Jarvis said, "goodbye Cancer!" We are so happy to be a part of this new journey for Jarvis.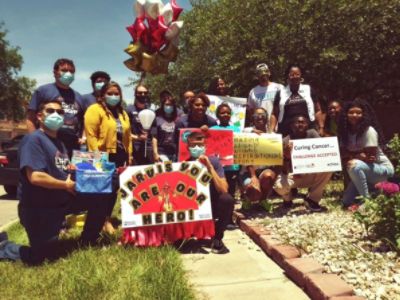 ---
Celebrating our Friends at Animal Defense League - JEANNETTE G
Our friends at Animal Defense league work so hard to save the lives of our community pets. North Park Subaru celebrated the Staff with a yummy BBQ lunch and of course some snacks to go with it. We are so grateful for all the staff at Animal Defense League. Keep up the good work!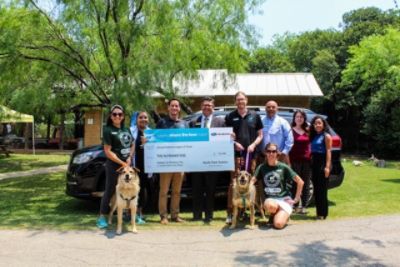 ---